For decades, surgical appendectomy has been the standard treatment for acute appendicitis. But nonoperative management with antibiotics is an option for some patients. For acute, uncomplicated appendicitis, a new meta-analysis reports, nonoperative management with antibiotics is safe and effective.
Avoiding surgery may eliminate some risks, such as those associated with invasive treatment or COVID-19, but the choice may have drawbacks. The study also found increased risk of appendicitis recurrence and a longer hospital stay associated with nonoperative management compared to surgery.
The results can help surgeons guide patients in decision-making, the authors conclude. The article was published in JAMA Surgery on July 27.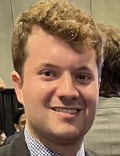 "Our work does not intend to prove that antibiotics should be a first-line option or a standard of care of treatment in appendicitis," first author Rodrigo Moises de Almeida Leite, MD, told Medscape Medical News.
Rather, said Leite, who is an affiliate of the Colon and Rectal Surgery Department at Massachusetts General Hospital, "antibiotics [are] another safe option."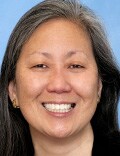 "Patients often want to know if they can delay or even avoid surgery as a treatment option, and there's really increasing focus on this patient-centered aspect of decision-making," Pauline Park, MD, a clinical professor of acute care surgery at the University of Michigan Medical School, told Medscape. Park was not involved with the study.
Surgery or Antibiotics?
For their systematic review, eight trials met the authors' inclusion criteria for meta-analysis — randomized clinical trials involving adults with uncomplicated acute appendicitis in which the study compared nonoperative management with appendectomy. Outcomes were treatment success (as each study defined it) and major adverse events, both at 30 days.
Antibiotics were delivered in accordance with various protocols. Surgery could be open, laparoscopic, or robotic. Patients were excluded if their condition was unstable or there were complications, such as perforation, abscess, or peritonitis.
The eight trials were published between 1995 and 2020 and involved 3528 patients in North America and Europe. Primary outcomes and definitions of treatment success were similar. Follow-up durations varied.
Similar Short-Term Results
For the two primary outcomes of efficacy and safety at 30 days, nonoperative management was comparable to surgery. Overall, the risk ratio (RR) of treatment success in operative vs nonoperative groups was 0.85 (95% CI, 0.66 – 1.11). In six trials, there was no difference between the two approaches, while one trial favored surgery, and another found antibiotics superior.
Six trials reported major adverse events. The two approaches again appeared comparable, with an overall RR with antibiotics vs surgery of 0.72 (95% CI, 0.29 – 1.79). Again, one trial favored each approach, while the remaining four found no difference.
In two secondary outcomes, surgery had the advantage.
Length of stay, reported in three trials, was significantly shorter for surgical patients. In addition, four trials reported the need for appendectomy due to recurrence after nonoperative treatment. This outcome affected a median of 18% of nonoperative patients (range, 7% to 29%).
Limitations included high heterogeneity and a lack of patient-reported outcomes or detail about surgical technique. In addition, the authors included only English-language studies and excluded most patients who had appendicoliths because of an expected higher failure rate of nonoperative management.
An Option for Some
For many patients with uncomplicated appendicitis, surgery remains a clear first choice. But nonoperative management may sometimes be preferred, such as for patients who cannot tolerate surgery or in settings in which surgical resources are scarce, such as hospitals experiencing COVID-19 surges.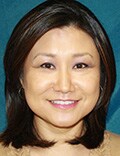 Nonoperative management has been practiced for decades, particularly in rural and military settings and in Europe, according to Rose Chasm, MD, an assistant professor of emergency medicine at the University of Maryland School of Medicine, who spoke with Medscape. She was not involved in the study.
However, she added, the patients who are considered for this approach typically represent a select population.
"The appendicitis can't be severe. It has to be very localized. The patient can't have peritonitis on exam…[nor] complications, such as an abscess or a perforation. They cannot have an appendicolith," Chasm said. "[Nonoperative management] shouldn't be utilized in pregnant patients or patients who are immunocompromised."
Patients outside that group may face a higher possibility of disease progression, while avoiding surgery also may lead to missed or delayed diagnosis of malignancy, she added.
Another caveat, Chasm added, is that there is no consensus standard on an antibiotic regimen. Typically, it begins with intravenous antibiotics followed by outpatient treatment, but agents and duration can vary.
Risks and benefits of both options should be fully discussed with the patient, Chasm said.
The variation in antibiotic treatment regimens has a bearing in interpreting lengths of hospital stay, noted Park — and practices are changing: "Data from even right before COVID may not [reflect current] practice."
Park was involved with CODA, one of the trials analyzed in the meta-analysis. CODA's results helped inform the American College of Surgery's pandemic guidelines regarding appendicitis. Park was also involved with the Treatment Individualized Appendicitis Decision-making (TRIAD) trial, which offers a patient-facing decision aid at appyornot.org.
"We need to continue work focused on increasing patient knowledge and understanding of nuances so that they can make informed decisions that are best for them," Park said.
The study did not receive funding. One co-author works for Daiichi Sankyo. The other co-authors and the commenters report no relevant financial relationships.
JAMA Surg. Published online July 27, 2022. Abstract
Jenny Blair, MD, is a journalist, writer, and editor in Vermont.
For more news, follow Medscape on Facebook, Twitter, Instagram, and YouTube.

https://www.medscape.com/viewarticle/978512